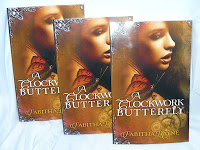 I'm going to be one!
Well hello there.
Hope you are all feeling fabulous! I've been thinking a lot about what I should talk to you all about.
Like, what would you like to hear from an erotic author. I don't usually write about the naughty stuff on here – I leave that for my books and stories, I guess I must be quite shy in real life!
My big news, oh, I have a few bits of big news…
I joined Pinterest… why have I never done that before??? It's super! You get to share lots of lovely piccies all over the place. I'm called PinTabitha – not many pinboards up yet, but I'm working on it. I keep lots of photos on my phone for inspiration (don't be cheeky, I mean of flowers and things) – so when I can work it out, I'll put them on a mood board.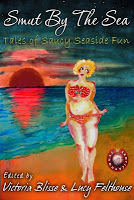 My first full length erotic novel, A Clockwork Butterfly will be one year old on the 16th of June – I'll be having some bits and bobs going on during the fortnight after – like getting some sexy guests over to my blog and 50% off sale at Beachwalk – you just need to type in ButterflyParty at the checkout – But only from the 16th!!!
I will be reading at the Festival of The Erotic Arts on Thurs 13th! See poster.
More reading to come… Smut By The Sea – still time to buy tickets! The place to be in Scarborough on the 22nd of June!
Well, here you have it – I thought I had nothing to say…
Till next time – have a lovely sexy day x x x