It's all About Me…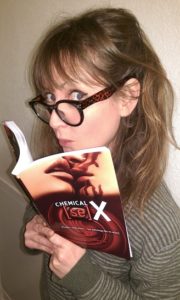 Thank you for exploring my site and making it to my About page.
I love reading other people's About pages but when it comes to writing my own? Wow, it's tough. How to sound interesting and not silly. How to sound professional and try to take the edge off the utter goofball that exists inside? If you've read my blog posts over the years you'll have witnessed all the sides. I write serious stories and books with flawed heroes and heroines who discover hidden strengths – I write about my despair at the destruction of the natural world (heavily disguised in the pages of an erotic novel). But then on the flip side I hold the title of the Euph Off champion! Woop! A celebration of Purple Prose and the worst kind of erotica (I'm extremely proud of this 😀 )
I have ADHD and was chuffed to bits to be included in the Women Beyond the Box Top 50 Influential Neurodivergent Women 2022 List.
I write erotic stories to accompany the erotic films by Anna FrolicMe – and am also the commissioning editor for the magazine and stories – pitch me!
In 2020 I was a Sh! Womenstore Shero and hosted an event at their legendary Hoxton Emporium. 
I write flash fiction, poems and ruminations for memes like Masturbation Monday, and Friday Flash and often get my kit off for photographs in Sinful Sunday. So I feel I use my whole body, soul and mind to create my work. I sometimes can't write the story so I draw it.
Here's my drawings page
My audio erotica was recommended by Cosmo!
I sometimes get randy while writing saucy tales so to help alleviate any tension, I designed and invented the Ruby Glow – an award winning saddle style Sex Toy.
I'm a Woman of Sex Tech alongside some wonderful entrepreneurs in the industry.
I was one eighth of the Brit Babes – a group of erotica authors dedicated to bigging up erotica and other erotic writers! They were also the very first people I told about the Ruby Glow and helped me test and refine the design – they are just a wonderful positive and talented group of ladies.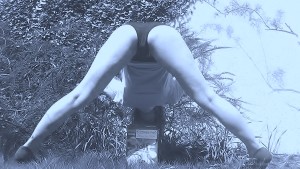 I'm proud to have made it on to Molly Moore's 100 top Sex Bloggers 2015, 2016, 2017, 2018 and 2019; Kinkly's Top 100 Sex Blog Superheroes 2017, 2018: and 2019. Kilted Wookie's 2015 and 2017 Naughty list, The KD Grace Awards 'Lovliest Smile' 2013, Exhibit Unadorned's 'blogger he'd most like to spend the afternoon getting pissed at the pub with' and have been nominated for 'Most Innovative New Product' (Ruby Glow) and WON 'Best Erotic Author' 2016 in the Erotic Trade Only Awards, I'm the Euph Off champ and came second in Oleander Plume's Pick A Prompt contest.
I've read at Smut By The Sea, Festival of the Erotic Arts and am hosted a workshop at EroticonLive 2016/2017/2018/219
Had enough? Fab – sit back (apart from your clicky swipy finger) and enjoy some of my posts – hey why not go to my book page and treat yourself to some naughty literature…
Thank you so much for getting this far! If you want even more, here's my official bio – I keep trying to change it but can't think of anything (trade secret… we have to write our own, which can feel excruciating at times!)
Tabitha Rayne has been told she is quirky, lovely and kinky – not necessarily in that order or by the same person. She writes erotic romance and as long as there's a love scene, she'll explore any genre. Tabitha is the designer of Ruby Glow – seated Pleasure, a hands-free sex toy made by Rocks Off. She also has a passion for painting nudes.
Award nominations
Ruby Glow: Erotic Trade Only Most Innovative New Product 2016 nominee.
Tabitha Rayne: Erotic Trade Only Best Erotic Author 2016 WINNER!! – read my blog about this thrilling moment here.
She is the commissioning editor for the FrolicMe online porn magazine. Her novels are with Beachwalk Press and her short stories are included in anthologies from Harper Collins Mischief, Cleis Press, Xcite, Oysters & Chocolate, Ravenous Romance, Burning Books Press, Velvet Books and House of Erotica.
Social media
Facebook https://www.facebook.com/pages/Tabitha-Rayne-Author/158082444215098
Amazon Author page Author.to/TabithaRayne
Goodreads https://www.goodreads.com/author/show/4563479.Tabitha_Rayne
Pinterest https://uk.pinterest.com/pintabitha/