The
Clockwork Butterfly Trilogy
is OUT NOW – full trilogy in ebook and paperback
The Clockwork Butterfly Trilogy
Book1
A Clockwork Butterfly
Book 2
Taking Flight
Book 3
The Meeting Point
Marcus is one of the few remaining men left on earth, and Deborah finds him held captive at a pleasure farm where he is kept to service rich and powerful women. Escape for him is complex and dangerous. They can only hope that the trio who helped Deborah before will come to their aid. Marcus has heard from his clients over the years of a mythical place with its own microclimate that toxin clouds seem to miss. He is sure they can find it and will be able to build a future together.
Mae, Lena, and Angelo feel compelled to find Deborah and Marcus who they know have a special connection that might prove essential to their survival. They make haste to track the couple and realize the plan they have chosen is fraught with danger and conflict.
Will they make it to the utopia Marcus dreams of?
Content Warning: contains graphic sex scenes with multiple partners, including m/f and f/f sexual interaction, strong language, and end of the world shenanigans
*The explosive climax to Taking Flight and A Clockwork Butterfly.
Beachwalk Press
Amazon Com
Amazon UK
Other books in the series: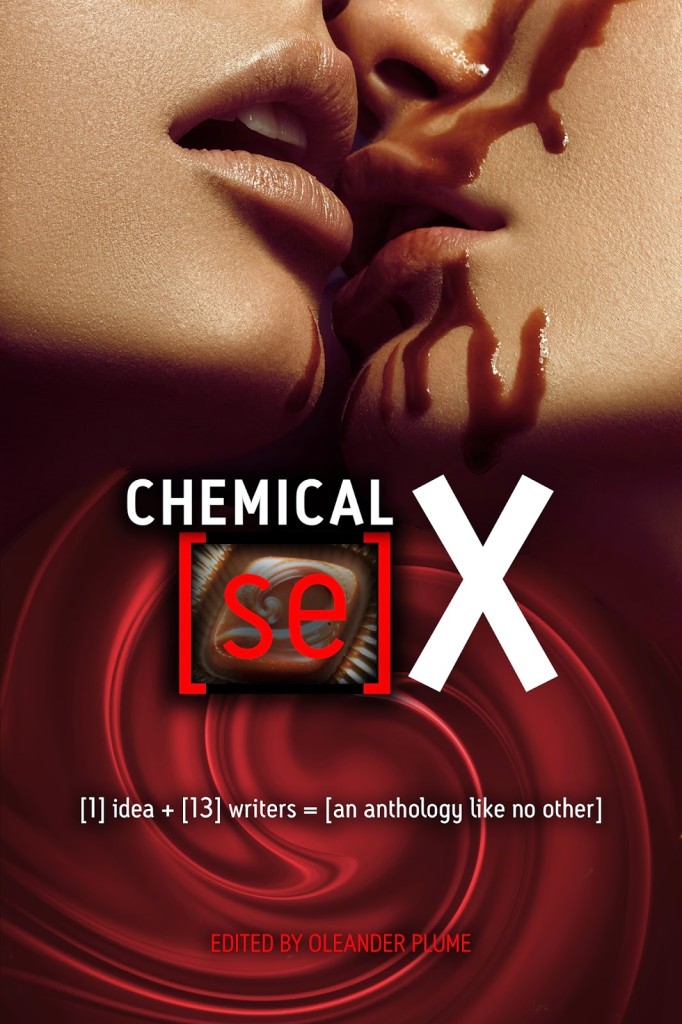 Chemical [Se]X
Edited by Oleander Plume – this book will make you high on Sex and Chocolate – a dream of a book –
with lots of my favourite writers! I feel honoured to have a story includued.
Sex and chocolate! Was there ever such a marriage made in heaven? Isn't the thought of it making you bite your lip? Chocolate melting on your tongue…desire pooling in your gut… There's a chemical connection between sex and chocolate that makes our craving for the pair together far more than the sum of its parts.
Oleander Plume has always been obsessed by this coupling and so, inspired by her wicked short story Chemical [se]X, she corralled a baker's dozen of erotica writers and force fed them chocolate until they complied with her wishes. Each one of them has turned in a mini-masterpiece of chocolate, seduction and red-hot sizzling sex that will have your cheeks burning and your fingers reaching for just…one…more.
Sexy Just Walked Into Town
A collection from the Brit Babes! FREEEEEE!
Ranging from sweetly vanilla to so-hot-it-will-blow-your-mind, we aim to please in every literary fantasy department. The heroes are strong, determined and soul-achingly divine and the heroines sassy, sexy and not afraid to grab what they want. Passion and pleasure is the name of our game, romance and raunch a top priority and it all comes with a delightful sprinkle of kink.
With a whole host of awards, best-sellers and accolades, the Babes know you'll find something in this anthology that will keep you turning the pages and squirming on your seat. Then, if you like what you read here, check out the individual authors' websites to investigate their collection of published works.
Tell your friends, spread the word, because one thing you can be sure of, is when the Brit Babes arrive, sexy has just walked into town!
Grab this FREE anthology from…
COMING SOON!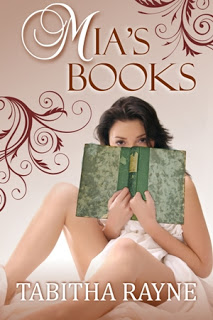 What the reviewers are saying about Mia's Books.
Nocturn Reads gave Mia's Books 5 Hoots
"This novella is just the feather to tickle the fancy of the reader who loves the forbidden…this book has it all."
Beck from Beck's Book Picks gave Five lovely butterflies…
"This is a hot little book."


Sheila from Two Lips Reviews gave it 5 lips and a reviewers choice award!
"Mia's Books is a fantastic erotic read. I look forward to reading more by Ms. Rayne. If she keeps writing sex this good, I want to volunteer to try out her scenes."
Lucy Felthouse said, "It's well-written, pacy and sexy – what more could you want?"
Candy from Sensual Reads gave 4 stars to Mia
"Ms. Rayne lays out a feast of sexual pleasure that will please any reader."


4 hearts from Marissa at Sizzling Hot Book Reviews
"I would recommend it to anyone who is looking for something different."


Here are some electronic collections which contain my stories alongside some some of my favourite authors…
A Short Cambodian Affair

5 saucy shorts with my story, Sea View, about a young woman taking a walk along a deserted beach and finding more than just a sandcastle to entertain her…

http://www.xcitebooks.co.uk/Book/7542/A-Short-Cambodian-Affair.html

Smut in the City

New release from the Smutters! In paperback too.
Lots of sexy stories with cities as the back drop.
My story, The Conjurer, is about a woman who is losing her sight finding solace and healing in an erotic experience.

Smut by the Sea

Yes, yes, yes! Lovely saucy seaside action with loads of my favourite erotic authors… lovely.

My story, Una's Retreat is an underwater meeting of sexy joy.

Backstage Rider

A collection of stories about sex with an older partner.
The Gentleman is my story of a much awaited encounter with a naughty gent.

Party Favour

5 sexy shorts including, I am Matilda Jenks by yours truly – exploring a hotel's more nocturnal services.

The Strap-On

More kinky shorts featuring my very first published erotic story, Retail Seduction – hot spanking action…

A Lesson Learned

All sorts of goings on in this saucy anthology – 5 shorts for you to indulge your fantasies.

Contains, The Relapse – an unexpected ménage.

Cocktales

volume three

A big bulging book full of all your favourite erotic authors – lovely!