Up Yer Kilt! Happy Hogmanay on Sinful Sunday!
Happy Hogmanay everyone! It's super stormy up here in Edinburgh so be sure to keep cosy 🙂
I have a lot of Sinful Sundays to catch up and comment on as it's been a manic time here so bear with me a wee bit.
So this image was meant to be this one: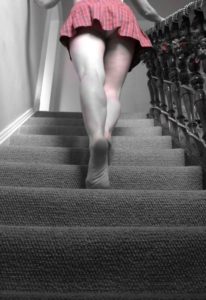 But I couldn't quite decide – the one I chose is an accidental one and I think it captures so much more excitement and energy about the big night ahead.
If you love a peek up from behind, check out this Sinful Sunday from Tits and Test Tubes – my o my!
Happy Hogmanay everyone!
Click those lips one last time in 2017 for more sexy sinners