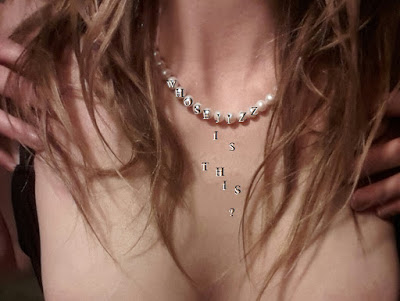 Whose Jizz is This?
So this week my Sinful Sunday is all about that unrequited love of a celebrity – or someone you admire – especially the work they do,or art they create… I'm mooning like a teen when I used to weep in that devastated heart-broken way over my Ralph Macchio and Madonna posters.
This picture is a tribute to 
Peaches
– a rock goddess and creative genius. I've seen her every time she's toured in Scotland and thanks to a little help from 
Oleander Plume
, I went to see her this month in Glasgow. She's astounding.
Buy her new album 
Rub
 and be amazed.
Here's a taster
Click on those lips for more Sunday Sinners x x