Where have you been?
*blog update* Silver Dom chose this as one of the top 3 for this weeks Quote Quest round up! I'm super pleased as this was my first entry to Little Switch Bitch's new meme – you should join in too!
A Story of a savage fuck between lovers with a complex relationship
Where have you been?
He cups my face, pain and sadness searing across his expression followed by a flash of anger.
I twist my jaw into his palm. My hair caught between. I know how it will be. We are upright, stiff, awkward, hesitant. But soon we'll be melting—sinking deep into each other.
We just have to get over the sweet desperate hurt first.
My pussy throbbed on the way here, hot lust making me turn into his street instead of straight home, where a nice glass of red and hot bubble bath awaited my return. Well not quite, I'd have to run it and find a cork screw, but it was all there…
Waiting…
But no. My cunt yearned for his touch and I followed.
Not even knocking—I just walked through the unlocked door and stood before him, burning.
And here I am, holding my breath as my heart drums in my ears, dripping.
Again I twist my jaw, urging him to make a move and he does. He winds his fingers into my hair, gripping and sliding to my nape, adding pressure, forcing my head back and I sink into my heels, letting him take the weight of me with that one hand on my neck.
You neglected me
I know
Why are you here?
He knows why.
I need you
And I tip my pelvis, jutting my mound to his, bumping the erection straining through his jeans.
Fuck. I'm absolutely desperate for him. I can smell the musk of our mingled need. He's as hot as I am.
He pulls my face back and stares into my eyes, lust streaking across his gaze. He takes my head in both hands, shoulders rising as he crushes his lips to mine, stumbling, pushing, tripping me backwards to the door and we crash against it, tongues, mouths, heat, wet, we join as if this kiss is all we've got. And in a way it is. I devour him back, hungrily tasting his white-hot greed for me. Matching it.
His hands grip tight and I will him to choke me a little, he doesn't but presses harder, grinding his body into mine, pushing his knee between my thigh, lifting me.
I've waited so long
Me too
He's kissing my neck now, suckling like a teenage fumble and I want the purple bruise of a love-bite to stain me, mark me, own me.
I want this savage fuck to take me to the end of myself and back.
He releases my head and grabs one breast hard, thumbing my nipple through my work blouse.
He groans and sinks to tongue me through the fabric, getting it hot and wet and slippery. He's gone. Lost in lust and I reach to my buttons, they won't come undone fast enough and he grabs the silk, tearing it open and drags my tits out of my bra, biting and nipping and my needy flesh.
All the while his knee is jammed to my cunt and I start humping and writhing on his meaty flesh, grinding my plump wanton pussy all over him, soaking his jeans through my knickers.
You absolute slut
Yes
I growl.
You'll do anything for that needy little cunt of yours
Yes
He drops to the floor before me, dragging my skirt up to my waist.
He pauses, drinking in the sight of my soaked underwear.
It's my turn to grab him now. I fist my fingers into his hair and drag him onto me, lifting one leg to open myself up.
His tongue is hot, darting, fast, he goes to work, shoving two thick digits into my slick hole, latching onto my clit with his clever lips.
Yes yes
I tip my pelvis to meet him thrust for thrust and just as my pussy begins to convulse, he pulls away, rising to catch me and carries me towards the arm of the Chesterfield. He shoves me, round bending me roughly and I know I'm in for a very savage fuck.
Yes
I drape myself over the leather, inhaling the scent, my mouth watering almost as much as my twitching cunt.
Fuck me
My words are hissed and muffled, saliva sticking my hair to my hot cheeks and lips.
He pulls my knickers to one side and shunts his thick dick right into me. I brace too late and swallow him up as he reaches over, grabbing my hair again in one hand, clamping my hip with the other.
Fuck yes
I clench tight around him, grasping his whole length as he fucks me hard over the arm of the sofa. The crotch of my underwear rides into the seam of my cunt, rubbing into my swollen clit. It's fucking incredible and I'm catching the wave, rising, lifting, cresting this swelling of liquified sensation.
Cunt clenching, I set my jaw, taking the rhythmic pounding.
You like that
Yes
I hiss into the leather breathing hard, feeling his cock get bigger and thicker, taking over my body and soul as he surges, balls deep in my ravenous cunt.
He begins to shudder and so do I—convulsing, clenching my clit surges and releases, fluid gushing between us, wet squelching sounds combine with our roars.
You slut
Yes
I'm still now. The eye of the storm. My dripping cunt slows and he slides his softening cock lazily in and out, dragging the last of the sensations from us and I'm spent.
Lost.
Yes
I see his reflection from a mirror above the fire. He's watching his cock as it slowly impales me. His hands still grip fast to my hair and hip. His expression is unreadable from this angle.
He withdraws fully, lets me go and runs his hands though his hair.
I push myself up and right my clothing—smoothing my skirt back down over my thighs and clasp my wet blouse shut. I don't tug the pleasure-slick knickers from between my pout. I grind my thighs together to keep the sweet, sticky, sore sensation there.
I catch a glimpse of my reflection. Ravished. Fucked.
I make my tottering way to the front door.
Did you get what you needed
Yes
I leave. Wine and bubble bath waiting.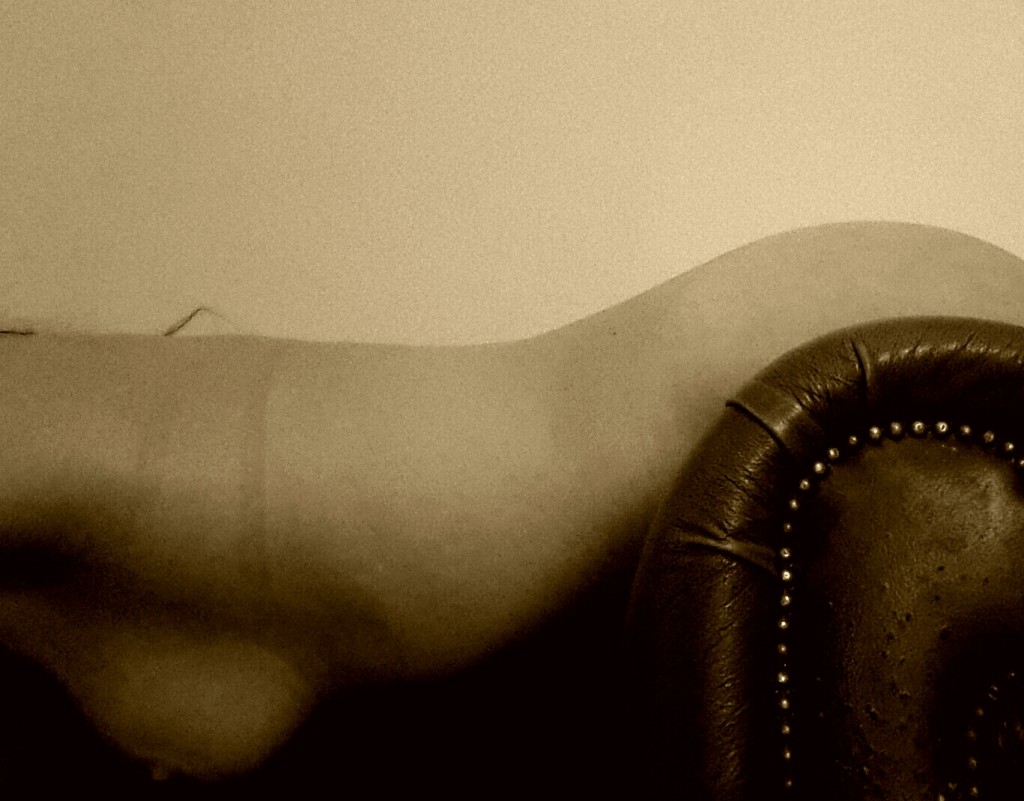 I hope you enjoyed that tale of a savage fuck! 😀 I'll hopefully get the audio file recorded soon!
"Just living is not enough," said the butterfly, "one must have sunshine, freedom, and a little flower."
― Hans Christian Anderson
I'm joining in Little Switch Bitch's Quote Quest writing meme – please check it out for more fabulous filth and sensuality!
I guess this story is my apology for not posting so frequently on here recently! I've been working hard on sexy posts and erotica over at FrolicMe – I'd really love if you read one of my favourite stories there – I Remember – It's a sexy sad tale to accompany a very hot sexy sad film and I'm quite proud of it – I've written it under the name, Miss Frolic.
I'm the commissioning editor over there too so get in touch if you'd like to write for us [email protected]
You might also like A beautifully Wicked Memory – a story of first time BDSM.
If you haven't read my new book Drenched please grab a copy now!
Love Tabitha x x x