Voice Sex – Indulging in Audio Porn and New Thrills
This week I'm super thrilled to let you know that Girl On The Net has launched a new guest platform for audio porn and voice sex on her site.
You can indulge until your ears are burning and your loins are on fire!
My story is now live on site and you can listen via this handy widget.
Listen as audio
Read all about the project and how you can get involved.
My Sinful Sunday this week is me having good times recording voice sex in my tiny studio 🙂
For more sexy images pop on over to Molly's – who is also participating in GTON's audio porn project.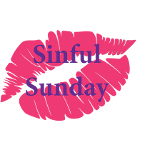 Read the original I Want My Words to Make You Want post here.
Check out my books if you fancy treating yourself to something longer x x
Saucy Snippet:
You shift in your seat, straining against the fabric of your underwear, heat growing, building, pushing all other thoughts aside until all you can do is reach in and find the molten lava of your need. Fingers sink into your cunt, fists wrap around your cock, thrusting pummelling fucking, licking dicks cunts cocks aresholes, all are yours to plunder and use until at last…