So it's the end of my tour for my new book, A Clockwork Butterfly and to celebrate – I'm having a disco! Here are some songs that make me wanna shake a tail feather and I hope you do too…
Which tunes make you want to pull on your lucky dancing boots and prance around the living room?
I'm sharing these from You Tube so hopefully nobody minds about that – if so, I'll take it down, but in the meantime, let's dance!
Pogo along with me to Iggy!
Fall in love with Lady GaGa – just like I have – OMG I love her, I love her…
OK – and because it's a disco – strut your stuff to Sylvester! Long intro – stick with it, it's worth it for that disco ball action!
Big thank you to all my blog hosts – Sizzling PR and Lacey x x x
So there you have it! Enjoy x x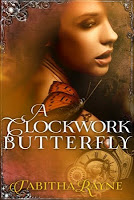 Oh, since it's the last day of my tour, I'd better mention my book – here's some links – it's a futuristic erotic romance about saving the world through luuurrrve… 5* review!