How Knowing I Had Thrush Actually Helped My Depression
This Post was chosen as an Elust Top 3!
OK so here's the thing, after my last post, I Don't Like Talking About It [about me being spectacularly depressed] something new happened to me. Having nervously hitting publish on that blog, I took a lovely long bath to help me relax, do a bit of self-care. After I got out and dried and took the dog for a walk I started noticing itching… 'down there' – you know ON MY VULVA.
I thought, oh dear, that's not sexy, but just got on with things (still feeling low).
By the next morning I went to the loo and there was white stuff: DISCHARGE on the toilet paper. I suddenly realised I must have thrush. After being sick in my mouth then out of my vagina, I calmed down. I did genuinely get quite a shock. I've had countless bouts of cystitis and kidney infections but never thrush. Anytime I've been feeling particularly low for an extended period of time (like now) I've usually come down with something – like, cystitis or even viral arthritis.
I was wondering if I had Lymes disease or something as my fatigue has been quite alarming. When I saw I had thrush, apart form being horrified, I was also elated. You can treat it and manage it, through physical care, diet and medicine, things I haven't managed to treat my depression with before.
However, despite being relived, I felt an instant disconnection from my vagina. I threw myself into my car and went straight to the chemist and was barely in the shopping centre loos before I shoved the pessary right up to my backwards facing tricky cervix. I'd been feeling a little disconnected since my smear test and had been putting it down to that [oh it came back all clear, hooray!] but my libido had vanished too.
How can I bang on about self-pleasure being self-care when I couldn't even think about my own vag? I know, I'm dramatic, but I am.
I met the most amazing woman at Eroticon this year Called Kathie who runs Into the Wilde – a site dedicated to managing and curing long term and recurring thrush. I'd been meaning to contact her as she's launching some lubes soon. It got me thinking about how deeply unattractive and actually ashamed I felt about it. It was horrible. My libido was low enough already but now it was tanking.
However, in a bizarre twist of fate, knowing that thrush and an overload of candida in your system can cause fatigue, depression, loss of libido etc, I actually gained a bit of the old Tabitha spirit back and jumped enthusiastically to my laptop to edit some stories and write some articles. Knowing I had thrush growing in my fanny made me believe that I wouldn't be capable of being turned on so I knew my work would be more analytical than passionate.
Well, I'm delighted to say, that wasn't true! I was researching for an article on threesomes in porn and had to watch 5 FrolicMe threesome pornos in a row. I was very aroused.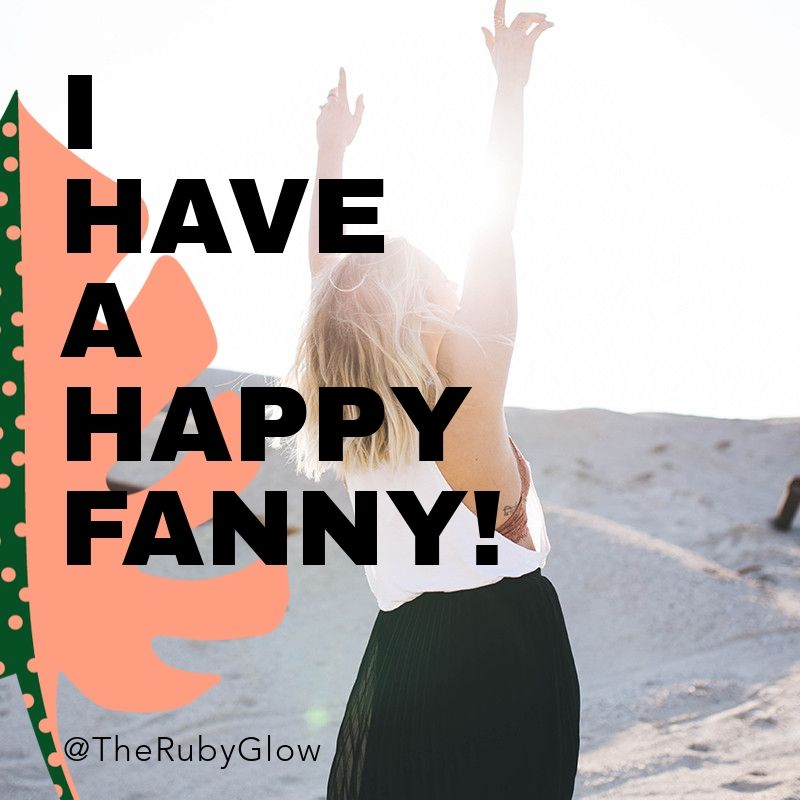 I thought, my my, this is strange! I was worried my sexual lubrication would dilute the pessary that was hard at work restoring order in my pants… I was squeamish about this but knew I had to orgasm. I was very glad that I managed to feel turned on and felt I owed it to that glimmer in my clit to at least try and orgasm. Some of you may know I'm not the biggest fan of sex toy penetration so I didn't have to think about that at all. I simply took my newest prototype (still a secret but I'm telling you, it's fab, part of Ruby Glow range) and buzzed it on my pleasure mound right through my highly sexy 'I'm not feeling well' big pants and legging ensemble. It was quick and satisfying and I was absolutely over the moon that I could still get that sexy tingly feeling while being at odds with my fanny.
And it also made me realise that my brain is an absolute BITCH when it comes to ruling over my libido. My body is great, give it a porno when my head is happy, and we're ready to go, but when my brain is off, there's no chance.
Just knowing that there could be a physical cause to my current mental anguish and not just a precipice of never-ending gloom, has made me feel happy. I just have to hope the medicine works soon as I'm sure the shine will fade quickly if the actual physical symptoms of thrush continue. That's where the work of Kathie at Into the Wylde comes in. She has great advice for keeping everything in balance and how to maintain a sense of feeling connected to your own sexuality and body while dealing with thrush.
"The key is to try and not disconnect from that part of yourself, mentally and physically. Check in with your body and listen to the message it's giving you. Don't ignore it – attend to its needs – total self care, self love. There are plenty of sexual and sensual practices that don't require vaginal or even vulval interplay (thought it can be hard to resist once you are in the mood). Sensual practices you can do for yourself such as hip massage with sensual oils really can help to engage and build your feminine energy. A big thing to remember is, its not your fault, there's no reason to feel ashamed – its a totally natural part of being a women (75% of women will experience it at least once in their lives, with around 6% of all women experiencing it recurrently)! Stay creative, and stay connected!"
You can read her blog about thrush and depression here.
I am extremely grateful to everyone who reached out after my previous post to say they heard me. Honestly, I went from bad tears to good tears in a tweet, so thank you for your support and understanding. x
I know this wasn't a sexy post but it did have a happy ending and some masturbation so I'm adding it to Masturbation Monday where you can find very sexy posts to get you through the start of the week 😉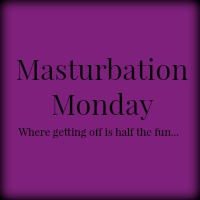 And I have to thank Posy Churchgate for reminded me of the #SB4MH campaign – Sex Bloggers For Mental Health.