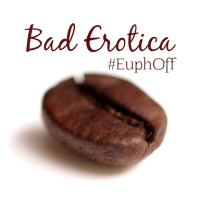 People think that erotica is all about the shagging. Well sometimes, just sometimes, as erotic story writers, we strive to real beauty and depth. This story below is a reflection of this…
Down on the
farm
by Tabitha Rayne
I was hanging out the laundry on a beautiful sunny morning. The smell of the cow
slurry permeated the air, filling my lungs with the goodness of the
countryside. I'd snuck some of my smalls in with the farmer's washing and who
happened to walk by as I pegged up my cotton panties?
Farmer Giles and I hadn't talked much, barely making eye contact as I
served his shepherd's pie in the evenings and then bade him goodnight. Today
though, he walked right up to the line and held the scant fabric to his face breathing
in the clean scent of my knickers.
"Mmmm, very nice," he said in his gruff voice. "Though I'd prefer it
less fresh. I dream every night of grazing from your pasture, nuzzling my nose
into your open fragrant buttercup."
I admit my buttercup unfurled as if the midday sun was shining directly
on it at his sauciness. I squeezed my thighs together lest he smelled my
blossoming flower.
He inhaled again, his gaze skimming over chest and my rising wheaty
globes quivered like freshly kneaded dough. Oh how I craved his big rough
fingers free them from my gingham blouse.
"Do my words shock you?" he asked pulling his shoulders back and
thrusting out his chest to show me his manliness. The bulge in his britches was
impressive.
"Yes," I said, but a bit of the devil sprang into me, "I didn't realise
your grain tower would be so big."
It was his turn to blush and he threw the washing basket from my arms
and pulled me to him.
"Yes, yes my grain tower is big, but also very full of seed." Then he kissed
me, letting me feel the throb press into my tuffet.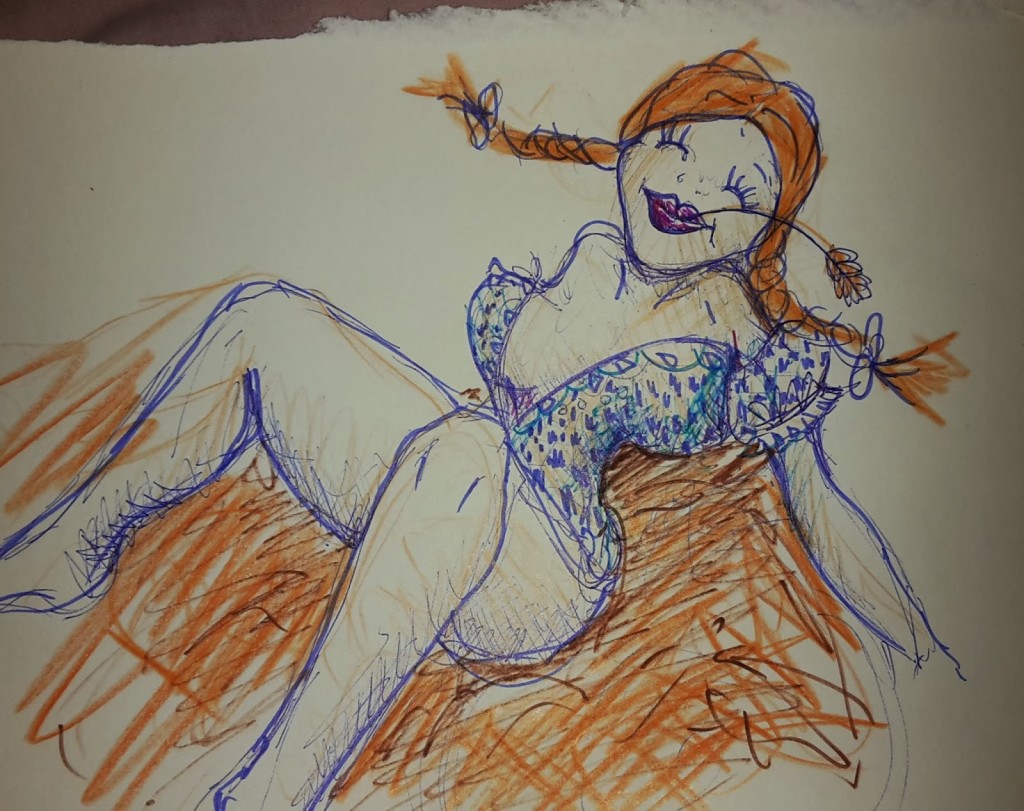 I squealed as he led me round to the barn. The dappled sun heated the
hay where he flung me and my skirts flew up to reveal my wanton knickerless
state.
"Oh yes," he hissed under his breath and fell to his knees before me. "Time
to separate your wheat from your chaff young lady." He eased his fingers into
my furrow making me dribble my creamy curds and whey over his knuckles.
"That's it my naughty little wench," he said, "You're as wet as the
sheep dip on hot June day. Look what you do to a man."
 He unbridled himself and let his
throbbing tractor piston fall into my view. I gasped, having never seen such a
size. And then, before my very eyes, he began to milk his man udder slowly in
his large fist. It fairly made me rosy to see and I reached down and clutched
at my peaking bosom marbles, rolling and squeezing them, watching him pump
harder.
"It's time I was herded into your pen young shepherdess," he said, and
flipped me over into the bales.
My feed trough was as moist as silage fermenting in the sun and I squeezed
my chops together, bracing myself for the thorough ploughing I was surely to
receive…
If you're not panting and barely able to keep your hands off yourself after that, I am hanging up my pen!!!
This entry is part of the #EUPHOFF from
The Chintz Curtain
– you HAVE to read the other entries, they are simply genius!!! Thank for inspiring me 😀
Please flick my bean to be taken to Euphoff Heaven!