So here's my vintage inspired Sinful Sunday from the balcony…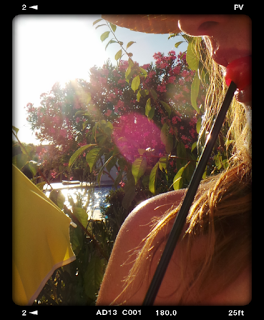 Glace Cherry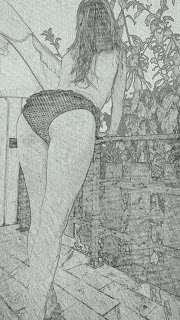 Polka Dot Bikini
So a couple of note for these – the first is a cocktail on holiday with a real live glace cherry – couldn't resist! I was pleased with the lighting and only popped a frame to up the atmosphere.
The second – I always always wanted a black and white polka dot bikini with a frill – and I finally got it! To enhance the vintage flavour I put it through a magic sketch filter – imagine my joy and horror that it took half a second to make an image look like a drawing… I can spend forever on my drawings and portraits. Half a second… bloody technology!!!
I was sad to miss Eroticon this weekend – so many awesome things to do and people to meet there! I guess getting to drink retro cocktails is a very good second place. Read Molly's intro
here
.
Click on those sexy lips to see who else is playing vintage this Sunday… I've been taking a look around – there are some corkers – I'm having trouble commenting on them but – wowza – go take a look!