Spray – A Bukkake Romance
NSFW
Now with audio! Part of Girl on the Net's Audio Porn Project
Listen as audio
Click to listen!
This post, Spray, has been in my head for ages – it has been inspired by a song and three memes – today's Masturbation Monday (the prompt that finally got me off my butt and typing) – Ms Leonora's Friday Flash 'Love is Love' (but it's 200 words too long for that so probably disqualified but I'm linking anyway in case you haven't seen her lovely meme yet) and the Bukkake prompt on Molly's Kink of the Week (but I missed the deadline for that one…) so all in all, a little bit of a disaster but I wanted you to know where this idea came from 😀
But most of all it was inspired by these lyrics from Rub by Peaches (feminist icon, punk and general awesome artist) – watch the video at the end.
"Circle jerk girls who spray
We've got a male in the middle and we bukkake"
Spray
Lise lay back wincing a little at the cool of the enamel as it touched her flesh. Her fingers gripped the edges of the roll top bath – a nod to the decadence of this once proud house now chopped up into high-ceiling, high-rent flats.
Even though she knew it did already, she checked that her toe could reach the knob that turned the faucet from tap to shower.
As her naked body acclimatised and the goosebumps began to fade, Lise took a moment to ponder where this fetish had come from. She'd always loved and been a lover of women but there was just one thing from men she craved.
She fantasised about being splattered by the rain of a thousand climaxing cocks. Arousal swept through her torso and she arched into the hard surfaces. Bukkake, that's what it was called. To be in the middle while being sprayed by their pleasure gave her a thrill and lust like she'd never felt.
It was the one thing about herself that she hadn't shared with Belinda. What would her lover think to hear that? Lise kept her thoughts to herself and curled her fist over her mound while she sat up and reached to turn on the tap. She'd wait until it was body temperature, or spunk temperature, then she'd lie back, flick the knob with her big toe and hold her breath in that moment of suspended quiet while the water took its diversion up the hose and bloomed out of the big brass shower head. Then as she'd feel the first spatter of water she'd buck her hips up and close her eyes, imagining she was surrounded by a hundred fuck hungry men jizzing on her prone body.
Just as the temperature was coming along nicely, a twist of the door handle made her jump.
"Aren't you at work today?" Belinda breezed in and looked from Lise's eye to her hand jammed on her cunt and down to the toe poised on the knob at the faucet. "What the…"
The shock made Lise's foot twitch and the tell-tale gurgle and spit of the water climbing the hose made her grab her pussy hard and start rubbing herself off.
"I want jizzed on," was all she could say before the water pulsed through the tiny holes and rained down. Her pussy was throbbing with desire and humiliation at being caught and finally expressing her darkest wish.
"Oh really?"
"Yes…" Lise screwed her eyes shut expecting to hear the slam of the door as Belinda left. Instead, there was the soft thump of clothing drop to the floor and the disrupted flow of the water where it was broken by her lover joining her in the bath.
"What, don't you think I can do that for you?"
Lisa opened her eyes to see Belinda crouching spread eagled above her with her feet perched on either side of the bath top. Her pussy glistened and the shower droplets cascaded and bounced around them both. Lise flicked the knob off to concentrate fully on her lover.
Belinda pulled her pussy lips apart and slid two long fingers up inside, curling and hooking up into her G-spot. Her juices coated the digits and without any preamble she began to fuck herself hard and rough, drawing out more and more wetness.
Lise mirrored the action on her own cunt and humped herself, frigging her clit at the same time, knowing what goodness was about to come her way.
"Is this what you want, is it?" Belinda asked, muscles and sinews tightening as she neared her release. "Is this it, you spray hungry whore?"
And with that she began to come, hot juices jetted from her pussy as she milked herself hard with her fingers.
The droplets splattered and fell on Lise's tits and she rubbed in the pleasure, pinching her own nipples as she did, all the while fingering herself to oblivion.
"Yes, yes that's it," and with one final thrust, Lise came hard over her own fingers while Belinda slumped and shuddered, catching herself and sliding down into the bath on top of Lise. She kissed her and joined her rubbing the love spray into her tits.
Lise pointed her foot and flicked the shower back on…
If you liked this, you might like Watching, another bukkake inspired story.
And I also suggest What are you Sorry For? A hot tale of sudden raw sex.
For more meme action click on the icons…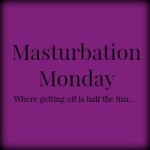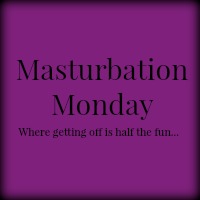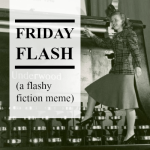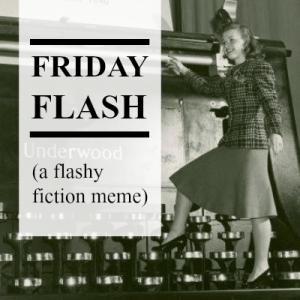 Peaches – Rub (Uncensored) from Peaches on Vimeo.