Ruby Glow is up for a Kinkly Reader's Choice Prize at Anme Storerotica Awards – For the second year in a row!

Yes it's a big title, but it's a BIG DEAL! 🙂

This weekend sees the huge adult industry show ANME take place in California – imagine!
I cannot tell you how proud and excited I am that Ruby Glow (hands-free vibrator I invented) was nominated for a Reader's Choice Award by Kinkly Readers. The results are drawn on Monday 16th at a big glitzy glam event. Sadly I can't attend but I'll be pacing about with a glass of champers. It's the second year Ruby has been nominated and we are SO GRATEFUL to everyone who took time to add us to the amazing list of sexy toys! Thank you <3
See the full Kinkly list here – some of my faves are in there too so we know there's really big competition.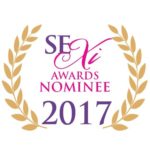 Do you have a Ruby Glow yet? Here's a link to my super secret sale – 25% off and free postage!
Shhh, it's a super secret 😉