An Orgasmic Year with Equally Orgasmic Friends
Here's my look over last year and some links to some fantastic folks and friends who make life so much more wonderful!
Yes, I'm a bit gushy, but I don't care, it's Hogmanayyyy! *Predictable Tabitha Style Blog Update: this probably is not complete but I've got a party later and I'm not one to plan ahead :D*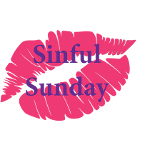 First of all, it was amazing to be a sponsor with Ruby Glow at Eroticon – if you're a sex writer you should certainly come along to 2018's!
A a particularly big bow down to Molly Moore – who not only co-ordinates Eroticon with Girl on the Net and Dom Signs, but also runs Sinful Sunday EVERY WEEK and puts together the annual Top 100 Sex Blog list (chuffed to bits to make no.12) , Kink of the Week and Elust too!
Molly, you're a fucking legend.
Other memers that bring folks like us together are Marie Rebelle who despite a terrible year personally has continued to be a hugely important and mega awesome woman by running Wicked Wednesday every week.
Kayla Lords with good ol' Masturbation Monday keeps us going with hot sauce every damn week!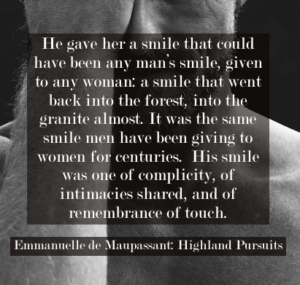 Another woman who is utterly dedicated to being a champion of the erotic arts is the supremely talented Emmanuelle de Maupassant she wrote an incredible series on erotica authors and their writing lives and influences see mine here with links to all your faves, but she continues to help and boost us in many many ways. My sexy story The Artist was published in Cosmopolitan Magazine earlier this year and that was all down to Emmanuelle's support. She's amazing! And her writing is impeccable – buy her books 🙂
And speaking of books and supportive women – Lily Harlem is a powerhouse! If you want to drift away on a sea of sex, treat yourself to Lily – she came to visit me and what a treat – she invigorates my creativity! I love her. She and Lucy Felthouse are just so fantastically supportive and prolific. And they're Brit Babes <3
I have been so lucky to have my friends come to stay – a move to bigger house means I can actually invite people over! Hooray! Another friend who does more for people that she realises is Exposing 40. She runs a body positive photography site and basically gets folk to get nekky in the woods. She empowers us by her project and her effervescence for life. Here's my post Sugar which is quite personal but shows how much she gets to our truth just by being her.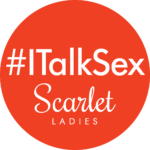 My other house guest was Vida Bailey a beautiful friend and gorgeous writer who doesn't have much time to do her blog anymore, but she's a special gal.
I was delighted to be part of the #ITalkSex campaign from Scarlet Ladies – ambassadors for female sexual empowerment.
Speaking of female sexuality – did you join in my #30DaysOrgasmFun? A month dedicated to giving yourself a mental health boost by the holistic power of the orgasm. It was fab, lots of people took part and I wrote an article in the Erotic Trade Only magazine. Happy days.
I made Kinkly's Sex Blogging Superheroes 2017 List and Kilted Wookie's Naughty list – so thrilled!
Hey, if you pop on over to Ella Scandall's site you might just be in time to take part in her Sexy AF generous festive giveaway – what a doll!
And I officially joined Women of Sex Tech – complete with bio! why not take a look round this fantastic movement and see how you can take part.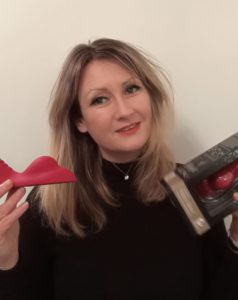 All in all, a bit of a bonkers year – I hope I haven't missed you! If you should have had a mention, please drop me a line – this is so very last minute (as ever).
I'm so grateful for all your support – thank you for visiting my blog and chatting on Twitter etc – it really does make the hard work worth while x x
Ooo, look out for me in the Metro very soon x x x
lots of love and all the biggest wishes and dreams come true for you and your family
Tabitha x x x x