I'm doing a project called 30 Days of Orgasms for a mental health boost – find out more and see who else is joining in!
You reached down, sleep still soft on our bodies, and found me molten between my legs.
Day one.
And instead of feeling stressed that I might let myself down by not coming, I was afraid I might I might tremble around your lightest touch before we'd even kissed.
Mmm, you sighed as your fingertips sank into me and I squirmed. I was desperate for your tongue – the expert way you feast and tease alternately, diving your fingers in and hooking at the perfect point. My whole body rose to attention and the air around us was electric. Arousal and static screeching from every pore.
You smiled and told me I had a cheeky expression as you dove beneath the duvet, dragging it back over yourself. I settled into the pillow and bit my lip as I clutched the covers to my chin.
You spread my legs wide and plunged your tongue to my pussy, gobbling me up and devouring me, as greedy for me as I was for you. Fingers pumped into my clutching cunt and within seconds your clever tongue had me spiralling off into the oblivion of fuck.
"Oh my god, oh my god," was all I could say over and over as my orgasm peaked and rolled for what felt like eternity, but I pulled myself back into the here and now, paranoid of braking your neck with my thighs and the shaking power of my orgasm.
I relaxed my grip to allow you to breathe and you caressed me still, gently lapping to force yet more aftershocks out of me.
My whole body and soul was buzzing with the intensity and you slithered up beside me and snuggled into my neck.
"One down," you said, "now that wasn't so hard, was it?"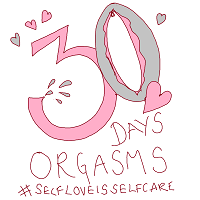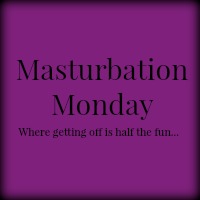 I probably won't manage to post every day, but I thought I ought to mark the first with some sex words x x x