I 'met' August last year online and was so inspired by her energy. I read the posts for #BOAW16 and clicked the #BOAWComfortZone – it inspired this true tale…
I wonder why sometimes I feel afraid to voice my desires – not just sexually (this is Girl Boner after all!) but in life as well. Sometimes I'm afraid of my own enthusiasm for things – I've been trying to figure out why. I was an incredibly exuberant child at times and I remember vividly one occasion when I was camping with a friend's family. We'd made hobby horses from sticks with plastic bags filled with leaves for their heads. My friend and I were having, I thought, a wonderful time galloping and cantering through the woods next to the loch, whooping and skipping. Our steeds mighty, our adventures great. We were in another magical realm with when we cantered past the grown-ups round the campfire. My friend's mother said quite forcefully, "for god's sake Tabitha, calm down."
My shame was instant and devastating. I was crushed. I stopped riding my horse which was now just an embarrassing sack of rotting forest debris. My friend sniggered and the adults seemed to be ridiculing me.
I spent the rest of the holiday quiet and acquiescent. Submissive to those who shamed me.
It was many years later when I was kissing a boy, getting quite excited – he was a very good kisser and someone I'd fancied for a while. He slid his hand up to my boob which made me shudder with nerves but we kept kissing so I felt safe. Then his fingers moved lower to the waistband of my trousers. I was unbelievably excited by this point – it felt like a real movie star kind of kiss. He groaned from his throat and it was an amazing erotic sound. I was breathing hard through my nose, not wanting to break free from that kiss for a single moment. My whole body was shaking as his hand slipped between my thighs. I suddenly went cold when I realised my pants were soaking wet. I stopped all motion as he stopped kissing and said, "What are you, some sort of nympho?"
I pushed him away and ran home, utterly ashamed. The worst part was, nobody had told me about female lubrication and I thought I had peed myself.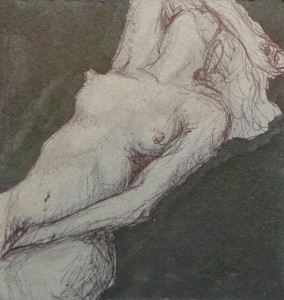 So since then, I guess I have been guilty of not only being ashamed of my own enthusiastic response to things, but my body's enthusiastic response. Of course with maturity and experience you can realise that your body responding to touch is incredibly arousing for your partner – just like when you arouse them. It's just so sad that I let incidents like these hold me back for years. To voice my desires might elicit a strange and inappropriate reaction which would offend those around me. Now in my writing I explore and celebrate desires, arousal and enthusiasm. I can take back those years through my words.
So, this is my comfort zone post – I promise I will let my excitement for all things be abundant, uninhibited and unbridled from now on.  I will never curb my enthusiasm again! 😀
Thanks for letting me take part in your blog fest August.
Love Tabitha x x
Remember to click on through to all the other #BOAW16 posts – not only will you get to read some great writing, you can win prizes too.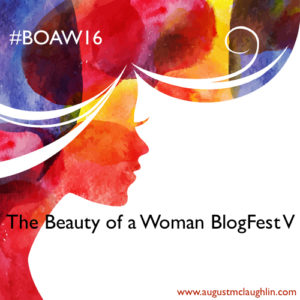 Celebrate more Masturbation Month with me HERE and win a prizes including a Ruby Glow if you're a writer taking part in Masturbation Monday this month.
Let me tell you, my Masturbation Monday post is definitely in keeping with the theme of this BOAW16 post! it's quite NSFW so proceed with caution x x