Well, it's been a HOT MINUTE since I've been around, so I want to invite you to a HOT HOUR of my raunchy words in an uncensored LIVE erotica reading on the new Killing Kittens app WeAreX on Thursday 27th April at 9pm BST!
During this live erotica reading I'll be treating you to a very intimate double bill of my favourite sexy stories, The Dinner Guest – a first time threesome tale with some aphrodisiac chocolate, and English Garden – an alfresco girl on girl shagfest inspired by this sweet as hell film from Anna at Frolicme.
If you're not familiar with me or or my work, you can prepare yer lug holes fir ma Scottish tongue by taking a look through my aural sex audio stories and book list… be warned, some of my writing is pure filth 😀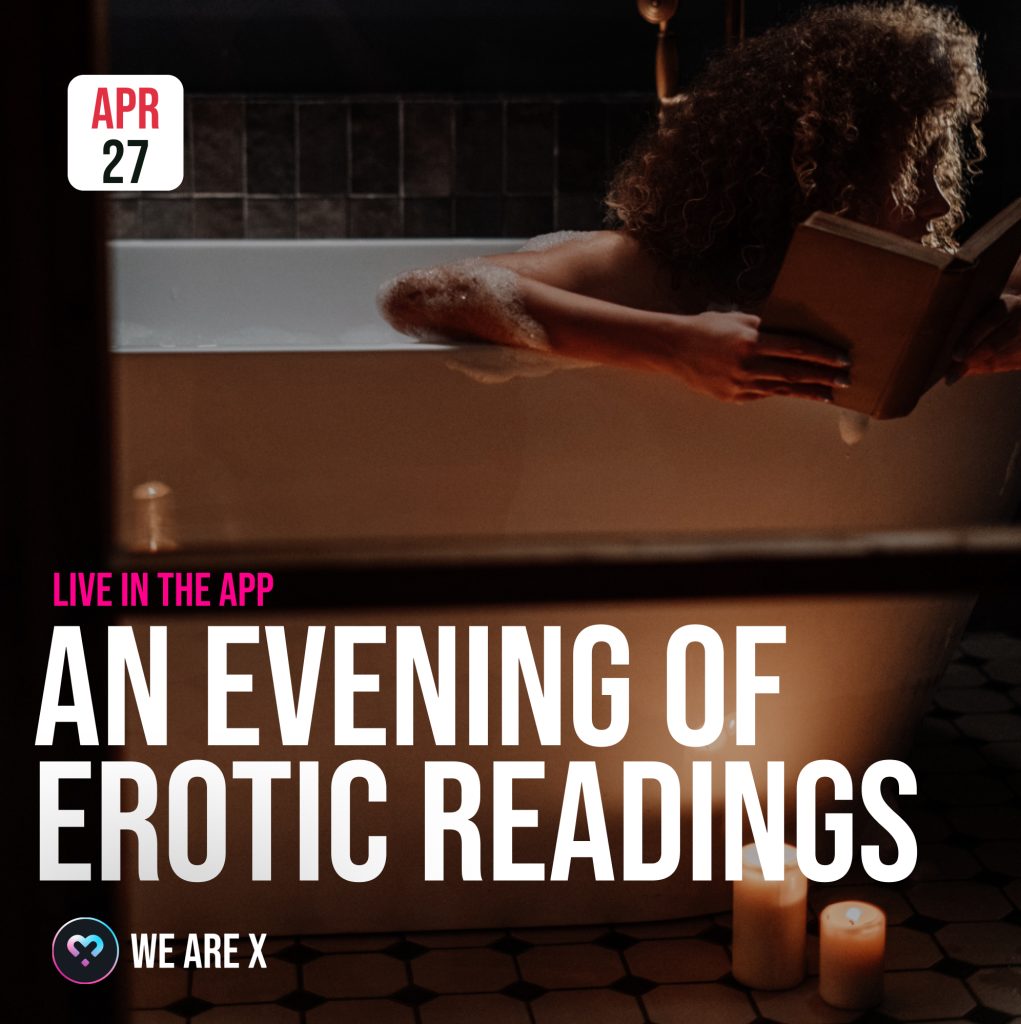 To join me for this very special evening of live erotica reading, you'll need to download the sexy new app from Killing Kittens called WeAreX from your app shop 🙂 Killing Kittens are a sex positive company who host sex parties for safe places to explore your saucy side – the app is a way to enhance the connections and make new friends.
I've been working on several projects behind the scenes including the new Ruby Glow Rides range and a short film that I've now submitted to several film festivals… as I'm pretty much a one woman show, things take a little longer for me to execute so as always, I'm extremely grateful for your support, encouragement and belief in my projects – and please know, everything I do… I really do, do it for you! 😀
To celebrate – please use code MY5 for a fiver off my sex toys at Ruby Glow.
Lots of love and see you on Thursday!
Tabitha and Ruby Glow x x x