Photo by Exposing 40
Happy Hogmanay! A Big End Of Year Post
So draw up a chair, grab a coffee, I think this will be a long one 😀 – Believe me, it's taken ages to put together because every time I've inserted a link, I've got distracted by the blog I'm linking to and started exploring their sites. So – do click those lovely links and get lost in the magical world of these fantastic people I'm lucky to know x x x
Here goes! 2016 as we all know has been a toughie in lots of ways. I try to keep this blog as a safe place, a place of escapism where you can come and get away from it all. Come and explore your sensuality, fantasy and have a bit of fun. After one too many devastating events, I had to write this post – It's Too Easy to Believe. I found out a few days ago it made it onto Marie Rebel's year in review post, which made me catch my breath. I find it difficult to express my views or truths unless I wrap it up in erotic fiction.
So the next part is really a bit of a round up of all the fantastic things which have happened in my life this year so forgive the 'lake me' but do come on in and come for a dip 😉
Perhaps I should have kept it to bullet points…
Did you see that photo on the header? I tremble as I type it, but that is me! A photo taken for the gloriously body positive project by Exposing 40. She was up in Edinburgh in May and we had a romp around the woods – she made me feel like a goddess and I can barely believe the images she produced – see them here. The project is all about accepting our bodies as we age and celebrating them. I feel so honoured to have been part of it.
2016 Achievements
I was named the Erotic Trade Only's Erotic Author of the Year 2016! That was a party, I can tell you! I was up for the award with fellow Brit babes, Kay Jaybee, Victoria Blisse and KD Grace – read all about it here.
Ruby Glow (the vibrator I designed, made by Rocks Off) was nominated in the ETO Most Innovative New Toy 2016 category – and later in the year won Most Innovative Toy 2016 with Sign Magazine awards 2016. I can't tell you what a thrill it has been to see this product doing so well this year. Not only has it been getting some fantastic reviews from sex bloggers, but it even came second in the Good Housekeeping Magazine's annual vibrator reviews!
It was also featured on This Morning where it was called 'Revolutionary' by Tracey Cox and had Holly and Philip tittering away. I even managed to get a photo of me and my childhood heartthrob 😉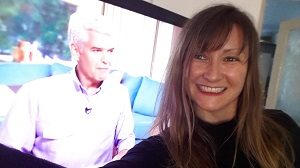 I am also thrilled to say that this li'l blog of mine made it into the top 10 of Molly Moore's Top 100 Sex Blogs of 2016. I don't think I've quite got over that one yet – read my post here. I won a fabulous prize from Kink Craft who sponsored the list. Last year I was over the moon to even make it on the list at all. I urge you to check it out and find some amazing new blogs to follow.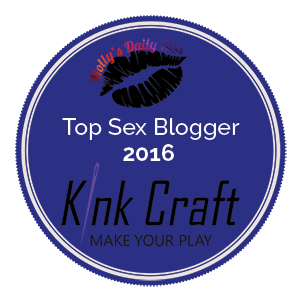 Writing and Art
2016 was the first year that I attended Eroticon as not only a delegate but also a speaker – I was joined by the fabulous John Benge, life model, and we did a Life Drawing and erotic writing workshop together. It was fantastic fun and we have decided to do another class  at Eroticon 2017 in March – woop! I am also super excited to be sponsoring the even this year with Ruby Glow – proper details to follow.
Whilst real life events and work on the Ruby Glow has meant less time for writing, I have been delighted to have a few new stories and books out this year. My novella, Her Stern Gentleman, published by Stormy Nights Press became an Amazon Best Seller in the historical romance category – which was very exciting.
To keep me creating, I take part in a few memes – my favourites are Sinful Sunday, Masturbation Monday, Wicked Wednesday and Friday Flash. These memes are a fantastic way of keeping you inspired to keep writing or taking photos when things seem out of your reach. They keep you in touch with other creatives, which is so important – writing and designing can be a terribly solitary occupation. If it weren't for these communities from memes or Twitter or my Facebook book groups I'd be a lonely lass indeed. And through it all, the Brit Babes keep me sane. I love reading what my friends and peers are writing and creating, it is such a source of joy and inspiration. Especially when times are tough. The romance publishing industry has undergone quite a bit of turmoil over the year and it's my writing and reading buddies who help to remind me why I do it.
I'll leave you with this tremendous photo by Exposing 40 which sums up pretty much how I feel about life in general. A deep joy and gratitude throughout all the things, whether difficult or wonderful. As one of my friends recently so beautifully put it, 'even the shan times are barry'.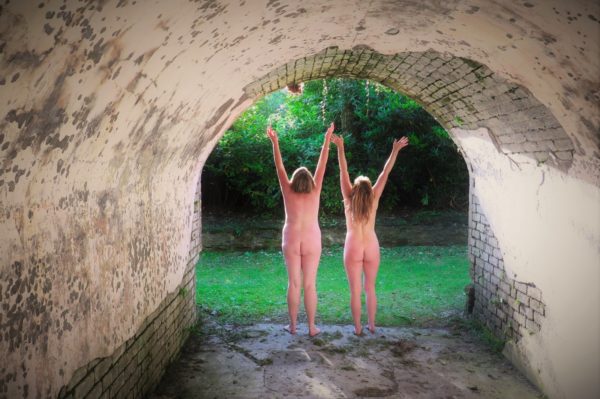 Happy Hogmanay and all the best for 2017! May it bring peace, love and joy throughout your world.
Love Tabitha x xx