Image is of the wonderful Exposing 40 for Sinful Sunday
We Go to the Places – A Love Letter to Sex Writers
I'm home broken and elated, crying as I type because I'm exhausted, emotional  and high as a kite.
I'm writing this because I've been to Eroticon the conference for sex writers – but also full of creators, inventors, reviewers, journalists, artists, photographers, activists, educators and more.
We are the people who go to the places others won't go.
As Girl on the Net says, 'Your words can change the world'.
I was sponsoring the event with Rocks Off & Ruby Glow so didn't get to go to any talks as I was really busy having amazing chat with visitors to stand which was wonderful but I did sneak out at one point. I dropped in on the readings at an important moment. When Drew from Luke and Jack had us spellbound and weeping with his incredible story, I realised that sex writers really do go to the places others won't go and tear things out from our very deepest selves. Raw, brave and powerful indeed.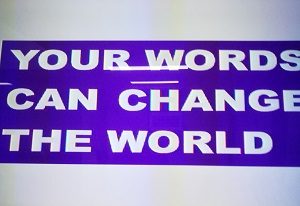 Here is my love letter to you, the sex writers and erotic creators.
Thank you for writing the unwritable – sharing your truths from your most intimate spaces in your minds. Thank you for being generous enough to pack up your thoughts into pictures, words, products and dreams and making them available for us all to witness.
Thank you for not being afraid to try out new things and feel the power of our hearts beating as we watch you sharing your experiences for the first time.
Thank you for doing crazy things like let me take photos of your beautiful cleavage on the midnight bus home and post it on the internet.
Thank you for talking about your bodies' responses, your hopes and your self-love and all the things you spoke of.
Thank you for coming from faraway places to be part of this thing.
Thank you for filling me up with so much joy and enthusiasm that when I got home exhausted and broken, my lover touched me between my thighs, and I shattered into a million pieces knowing that going to the places others won't go is a powerful and necessary thing.
And our words can indeed change the world.
Yours change me day after day after day.
Thank you
Love from Tabitha x x x
A professional round up will follow – once my feet touch the ground.
See more round ups from delegates and sponsors here
Congratulations to the organisers Molly & Micheal Moore and Girl on the Net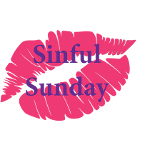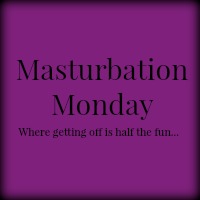 And more massive thanks to Rocks Off who sponsored the event with me and Ruby Glow and provided an incredible prize hamper of sex toys worth £500! Won by the incredible Tits and Test Tubes and Wriggly Kitty