A big inspiring blog festival from August McLaughlan and her Girl Boner celebrating the joys of being a woman and the wonders of our sexuality. See the other inspiring entries at the BOAW2018 official page.
You can read my previous posts here – BOAW2016 & BOAW2017
And so to this year!
I've called my piece,
A Gift to Myself
I've always been troubled with my own perception of myself. I feel clumsy and awkward in my skin, I've always felt I take up too much space – not just physically but in my expression and chat. I will suddenly go quiet and put the conversation back on to you, so I don't take up your time…
That's why this blog and my writing is so important to me. I can express myself in any way I want here, I can write long rambling posts or simply put up a nude photo of myself. I've learned to occupy this space fully and am learning with every new post I write to do so without self censorship or worrying that I've nothing interesting to say, or that I'm taking up too much time or space. It's my little home here in this big old universe and I'm feeling happy within it.
There's another place in time and space where I can go and all my inhibitions and self doubts are eliminated. That one place I can be me, fully present in the moment – a point of unity in my mind, body and soul. And that place, is orgasm.
In all my life, for all my guilt, self doubt and anxiety, I've always been able to give myself that gift guilt free and uninhibited. I'm truly grateful for that unencumbered part of myself that can just let go and take me to that place of ultimate pleasure and zen.
When I look back at my life and all the complexities within my own mind, I am actually astonished by this fact. I am learning now that this actually symbolises a very strong and badass part of myself. To give myself this ultimate sensual pleasure is liberating. My Girl Boner moment!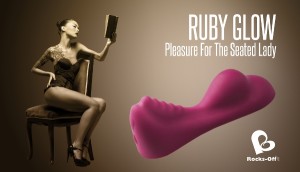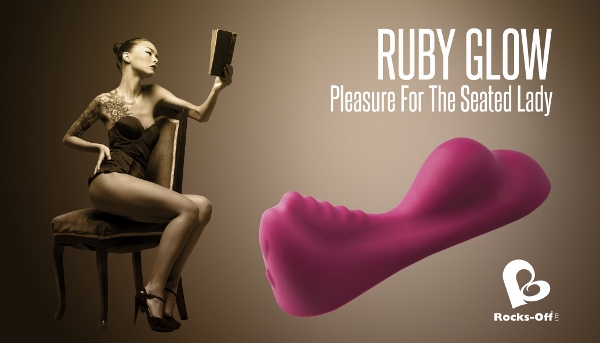 It has helped me to forge ahead with things like my erotic writing and inventing the Ruby Glow (my award winning ride on vibrator – it's also a prize this year!). And with this wonderful community of amazing women, I feel empowered indeed.
Thank you to August for hosting Beauty Of A Woman once again – love you and your joyfully positive blog
Remember and pop over to August's site between now and March 9th for more posts and chances to win prizes – including your very own Ruby Glow!
Lots of love from
Tabitha x x x