Masturbation for a Mental Health Boost
#30DayOrgasmFun starting with Masturbation Monday
So some followers of this blog may have sussed out that I sometimes struggle with my mental health – sadly, it seems to me that a lot of creative brains seem to be the same. The more people I meet with a creative edge, the more I hear that they too suffer the darkness at times.
I've been wondering about self-care. Through my life I have been given or taken part in various therapies and treatments, talking mostly. Telling my friends helps (though I shy away from that as I don't want to be on their watch list – which might drop me from 'friend' to 'someone we look out for').
Mainly, I've been told that diet and exercise is key. Now this is already an issue as food and body image have always been tools I use to punish myself when I'm low. I'll eat crap and not do any physical activity, thus beginning the downward spiral of feeling even worse about myself. Creativity will slow and my libido goes out the window.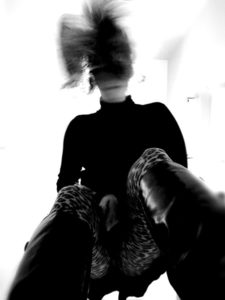 Turning away from my lover, making excuses, pretending I've got my period, stressed, whatever, whatever. And you can forget about masturbation. Doesn't even enter the realm of possibility when I'm 'fending off the daggers' of my own mind.
So – why am I telling you all this? After all, this is an erotica blog and this might all be a bit TMI. I always think of this as a safe place for my readers – a place where you can come to forget all about your daily woes, or politics, or just have a break from the general mundanity of matching up another pile of socks, or trying your best to scrub yesterday's Wheetabix off a bowl. Therefore, I've always been reluctant to post snippets into my own struggles, preferring to let it out through my fiction.
But over the past few days/ weeks, I've been feeling myself getting down. And so I've been reaching for the crisps, cutting out the veggies, keeping myself indoors and being furious at myself about it.
After turning away from my lover again for the fourth night running, I began to think about the fact that in all my years of having mental health struggles, nobody has ever once suggested orgasm as a way to lift my spirits. (Apart from my lover, who gladly would come to my aid if I told him of this prescription!) I always bang on about the power of the mighty orgasm to help unify mind, body and soul – that post-climax blissed out haze is a wonderful place indeed…
But no-one has said, "I suggest you masturbate every day to orgasm and see if that lifts your mood".
I can generally tell if I'm going into a dark spell, as my sex drive is one of the first things to go so today I am going to start an experiment. I would be delighted if you would join in and let me know your experiences.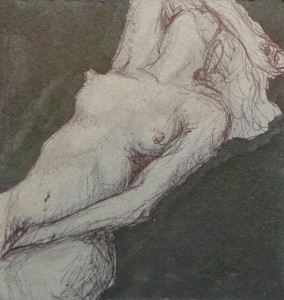 I'm going to have 30 days of orgasms (self-administered or with the joy of my lover) but I have decided to see if this will have an effect on my overall mood and mental health.
I don't expect it to be easy, I'm quite sure I'll try my best to sabotage it for myself, I'm quite good at that, but now I've put it out on this blog, I will have that added pressure of not wanting to let you down.
Will you share your experiences? Will you join in?
I'm not sure how I'll record it – Twitter is always good for doing stuff and checking in – how about #30DayOrgasmFun find me @TabithaErotica
I'm saying 'fun' not 'challenge'.
I might not report in at all until the end, I'm not putting pressure on myself that way – but I *will* let you know how it goes, even if I only do it once. But I will try. I will be seeking out sexy stories and pictures to get me going too.
Thanks for reading this long post. D
*Update – if you fancy taking part and write a post about it, I can make a list here with links to your blog! Simply use this image if you like and link back to this post – send me your link [email protected] or in comments and I'll add it x x x*

*Tabitha's 30 day orgasm fun update*
Not So Sex in the City – Sunday Funday
Not So Sex in the City – Pubic Hair
A Round Up From Happy Come Lucky – Organised Orgasms
Exposing 40 – Orgasms are not Worth the Worry
I guess I'd better go crack open the Chemical Sex book (that is always a great place to start)  And of course, there will be plenty of goodies on Masturbation Monday to get the juices flowing – go check out the other posts for sexy inspiration. If you've never been here before, welcome! Please note, some of my writing, art and links I share will take you to places NSFW 😉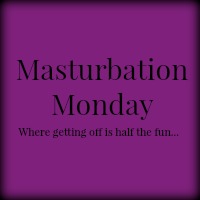 I do recommend wooing yourself with a good sexy book!
X x x
PS. Sign up for my newsletter – you'll get a saucy novel for free 😉