#30DayOrgasmFun is back! Masturbation for a Mental Health Boost
April 2018
Hello and welcome to this year's 30 Day Orgasm Fun!
Last year I was feeling so blue in February and March that I decided to try and lift my spirits by having a daily orgasm. I often struggle with my mental health and wanted to see if by prescribing myself some 'me' time, I could release enough endorphins to reconnect my mind, body and soul.  I decided to put my efforts online and started a #30DayOrgasmFun blog post. Please read that initial post about why I'm doing this. It was hard at first and I didn't manage every day, but I did eventually feel better about myself. My mood lifted and I felt ready for the world anew.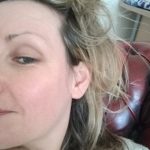 The best part of all was that people started joining in! Some found it was putting them under too much pressure to climax and decided step back, others found it really positive and enhanced not only their mood but their libido. One of my favourite accounts was from the luscious Haiku who very carefully noted down her results in a spreadsheet ranging from 'perfunctory' to 'mind blowing'. I believe this was the spreadsheet Excel (or sExcel as it will now be known) was actually made for! Check out the links in last year's post for more participants' experiences – some are so personal and I thank them all for their generosity in sharing.
So last weekend while at Eroticon (sex writers conference in London – see my love letter to sex writers here) several people, including Ms Haiku asked if there was to be another 30 Days Orgasm Fun – and so I said, yes! Let's do it! We decided April would be perfect.
April 2018
Again, as before, this is all about connecting with you, your body, your mind, your soul so there's no pressure here! I struggled long and hard about calling it an orgasm challenge, but decided that could push an elusive shy orgasm even further out of reach.
So, please, join in! Have fun! Share you experiences with the #30DayOrgasmFun hashtag and also #30DaysOrgasmFun (first is the official one but I started the other by mistake…) and if you want to, write some posts and pop the link into the comments or email me – [email protected] or tag me on Twitter – whatever is easiest and I'll add to this post – please use this image and link back here to spread the word.

It's going to start on April 1st – which coincides with April Fool's Day in the UK so I'd like to also use the hashtag, #WanksNotPranks for the first day 🙂
I'll be sharing thoughts on toys I've used and if I manage to push on through when I wasn't feeling up to it… Who knows, I might even be brave enough to vlog about it… *starts crying at the thought* 🙂
Anyway, please join in for the fun if you want to – imagine if we all came together one day and released all our beautiful oxytocin all at once into the atmosphere – peace on earth at last!
Lots and lots of love from Tabitha
See you on April the First!
#30DayOrgasmFun
Read my original post from last year here – there's some links to those who took part and how they found the experience.
And because I have some amazing new sex toys to try out, I will be sharing my thoughts on those too <3
How about we use #SexToyShoutOut to well, y'know, shout out for those sex toys we may use!
For visual stimulation, lovely Ann at Frolic me has some gorgeous erotic movies and a huge Easter sale! Sexy lush films.
For sexy words, almost all the folks joining in so far are fabulous erotic story tellers and visual creators so let yourself fall freely into the rabbit hole of #30DaysOrgasmFun
If you're new to me and this blog, please check out my about page.
SPACE FOR YOUR POSTS HERE 🙂
Let me know if you're happy for me to add yours! #30DayOrgasmFun