Censorship Flash Sale!
Why hello and welcome to my sinful place where we celebrate our bodies and the terrible things they can do, like give and receive pleasure! How appalling. To feel joy in our physical selves and to talk unashamedly of the delight and connection that sex and sexuality can bring! To be a place where you can explore your sexual imagination without fear of being cast out.
Ok, so you will have possibly heard that Facebook is doing odd things with censoring sex language – it's not clear really but something about using sexual slang will get you a ban. Well kids, I rarely post on Facebook anymore anyway because it woos me, telling me how lovely I am then just as I hit 'post' it calls me a filthy whore and removes my beautifully curated love words. Twitter has some vague shadow ban stuff which I've had happen and now Tumblr is removing pretty much all erotic content.  Molly Moore posted a wonderful piece I Can See Clearly Now (The Porn Has Gone)  which explains what's going on and and offers some advice for your Tumblr content. There was some absolutely stunning sensual art there. Here's a great article from Violet Blue explaining why The War on Internet Sex is Here.
I'm telling ya, they say sex sells but strangely, it is not allowed to sell sex. How odd is that?! I can buy handbags, shoes, even ice lollies through being titillated but it's an absolute no no when you are actually wanting to titillate.
Anyhoooo to celebrate the fact that some of us are still pushing on through no matter how demoralised we feel at times, I'm having my biggest sale of SEX STUFF, that's STUFF TO GIVE YOU ORGASMS, and STUFF TO MASTURBATE with until you FEEL AMAZING. Guilt free SEXUAL PLEASURE for you to use on *YOUR* BODY.
So here it is, for a very limited time only, I'm offering my Ruby Glow vibrator worth £39.99 for only £29.99 – with FREE P+P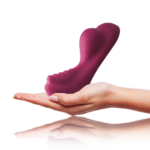 I'm also offering the Rocks Off Atomic Bullet vibrator worth £19.99 for only £12.99 – with FREE P+P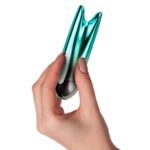 or, the ultimate Christmas Combo
A Ruby Glow and Atomic together for only £34.99 & FREE P+P
That's a saving of almost £25! (This is a fabulous combo when used together too… believe me 🙂 )
+ 
Everything is discretely packaged and I'll pop my tiny erotic book, The Scribe, in too.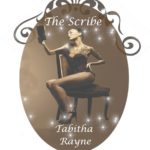 Love you, love yourself!
Tabitha x xx