Sex Robots Don't Have to be Humanoid! #SexTech
I happened upon this tweet this week: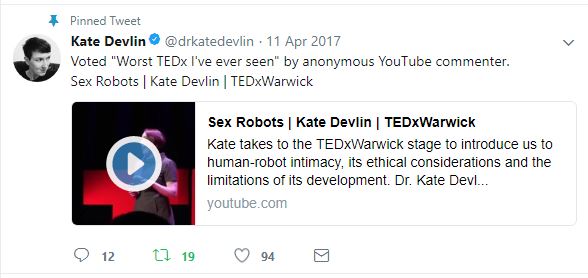 Which of course immediately made me click on the TEDx Youtube Vid where Dr Kate talks about how Sex Robots can be anything we want! Why do we insist on making them look like humans? When I was designing Ruby Glow I was quite deliberate that I didn't want it to look phalic or yonic – though, I did have a reclining lady in my mind – in an abstract form though.
But Dr Kate's video has completely got my imagination fired up for all sorts of sexy robotic action.
This week's Sinful Sunday is my first attempt at exploring my fantasies and getting a tailoring my design free of inhibitions and physical constraints.
I hope you like my Cosmic Orgasmic Multi-Sensory Audio Porn Sex Robot
Six sets of hands cradle and massage the length of your torso and legs. Each finger tip has hot/cold settings, vibrations and electro-stim which are intuitive and react to your actions. Another hand holds your head in the perfect position administering a head massage along with some arousing audio porn. The base Chakra hand contains genital probes for your deepest pleasures…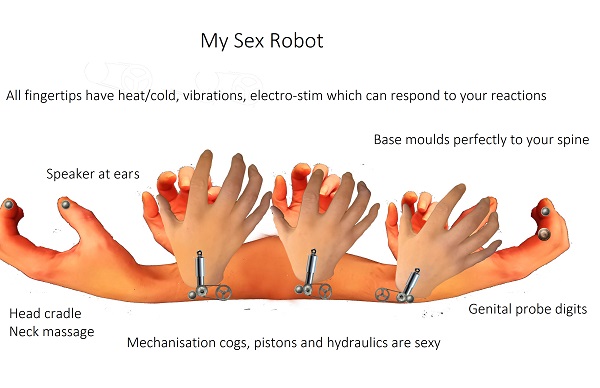 Mechanisation cogs, pistons and hydraulics are sexy
Why not have a go and inventing your own one! Let yourself go – I think the hands must be something to do with orgies but maybe harks as far back as watching Labyrinth and having that dark pre-sexual thrill when Sarah falls down the hole and all the hands start capturing her. It's amazing what your brain pops out.
My next one is going to be a squishy beanbag that plays Led Zepplin and squeezes me all over.
Fancy listening to a sexy story being read aloud? Imagine you're reclining in my sex robot and the speakers start rolling some delicious filthy words into your ears… here's A Beautifully Wicked Memory – and did you know I read audio porn over at Girl on the Net's fantastic Audio Porn Hub. Check it out for some red hot aural filth!
Lots of sexy love to you
For more Sinners sharing their sexy images, click the lips!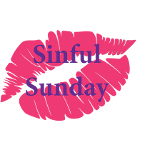 Check out my book list for longer alone time with me…