Another One Bites the Dust – An Angry Sinful Sunday and #SSoS post
I was truly saddened to learn that yet another body positive artist's social media has been deleted. Topaz Pauls is the founder of Reconfigure, a life drawing project celebrating the body and art with stunning poses from many wonderful models . Whether she knows it or not, I have been a huge fan of Topaz and her for ages. She's a muse for many an artist and puts on truly unique and inspiring events.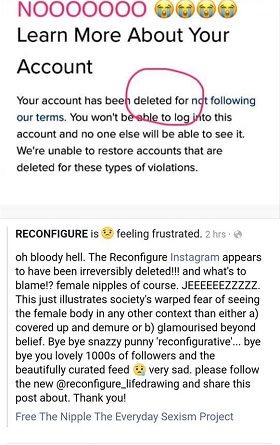 I wish you could go and see how wonderful her Instagram was. I'm so sad that the hours of work posting and compiling for our benefit is gone. Fucking hell. The posts were artistic poses of the female form. So I'm dedicating my Sinful Sunday photo and this week's Share our Shit to Reconfigure and Topaz Pauls.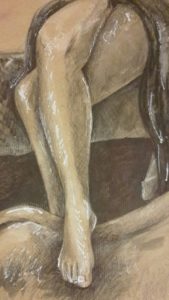 Some of you may have attended John Benge and my life drawing workshops at Eroticon where I hope you enjoyed and found some benefits. I can't recommend going to a life drawing session enough, whether you're artistic or not, it is an incredible thing to do.
When I was in high school in the 90s I was lucky enough to go to a life drawing course at Cincinnati School of Art and it was one of the most enriching experiences of my life. I was a school girl. It did not corrupt my innocent mind.
Ugh, I'm in danger of rambling. I'm going to stop now and grab a glass of wine.
Please go follow her on her new Instagram @reconfigure_lifedrawing / website and  facebook
And remember to click those lips to see more sexy, sensual images from the other Sinful Sunday participants…