Hello! And welcome to my Self Love is in the Air post.
Thank you for stopping by – please be sure to click back to the original post and visit the other fab participants – comment and tweet us #SelfLoveIsInTheAir to win prizes!
So, I've had a crazy week and thought I'd tie some of it in with the theme of this hop – Self Love.
Please be aware, if you're new to my blog – I'm seldom suitable for work and this post is no exception. Adults only please and prepare for some naughty words and sex… 😉
My new book Figs came out. It's a fruity romp and the sexiness starts with the tasting of a fig.
I wonder if there's sometimes moments when you're eating something and you suddenly get that sensual feeling – the one where the flavours over take you, or the smell reminds you of the perfume of a lover, or the texture is like their flesh on your lips, or the shape is erotic and evokes sexual thoughts. The obvious ones are the phalluses – the bananas, the cucumbers, the courgettes… wonderful! But what about the yoni? What can we feast on that would evoke the female sex? In my story, it is a fig that captures the sexual imagination of my characters,
I began to tongue the wet fragrant flesh, delving deeper into its almost gritty insides. It tasted delicious.

So after a saucy encounter with a work colleague, my main character, Mae goes to the shops on the way home to buy some figs for her lover, Janey. She's excited to see if it turns her on as much as it did her.
I pulled out the fig that I'd been heating under my arm and peeled it open, bringing it to her mouth.
"Taste this," I said, pressing it between her willing lips. She didn't hesitate and sucked and feasted just as I had for Rory.
Sexiness ensues and the ladies enjoy a wonderful fruit inspired romp.
Here's another excerpt with a fruity masturbation inspired scene – this time, Mae has walked in on her lover while she is preparing dinner…
I peered down at her puckered nipples straining against her jammy top and my eyes were drawn to the chopping board.
"Just what got you so worked up standing here making salad, Janey-pie?" I let my words tickle at her earlobes and she shivered. I also noted color blooming in her cheeks at my question. I had only been joking around but as I swayed with her in my tight grip, middle finger still firmly jammed inside, I had to wonder what been happening. A slim cucumber lay uncut by the knife. It was shiny, and I had the sudden image of Janey fucking herself with it, pressed up against the counter. Oh my God. My clit buzzed with sensation. How horny. "My, my…" I pulled out of her and reached to the fruit. "What do we have here? What might I have walked in on, hmm?"
Janey wriggled again and I could sense she was smiling. I twisted to see her expression, which was of thorough embarrassment as she clung to her bottom lip with her teeth. I lifted the cucumber to my nose and inhaled. Yes indeed. My naughty lover had been pleasuring herself with fruit. "What were you thinking about?" I whispered and traced the tip of the cucumber down between her breasts over my hand to her bush.
She made a coughy throat-clearing noise.
"Tell me, baby, what got you so horny?" She parted her feet farther as I used the cucumber to spread her lips, smearing her juices onto the fruit once more. "Were you imagining a nice big cock all up inside you, fucking you with the weight of a big strong man behind it?" I jerked her quite hard into the kitchen units and she rewarded me with another thick-with-lust moan. "Yes, yes, I think that you were thinking about that." I bent my knees and shifted the cucumber so it was pointing up into her pretty wet cunt, stretching the entrance, but I held it there. I wanted to hear her tell me. I wanted, no, I needed to know. "Tell me…"
So there you have it – a fruity self loving romp! Please click the graphic below for more Self Love enthusiasts and comment for the chance to win great prizes – including a Ruby Glow  by Rocks Off– my award nominated new sex toy 😉
I'm also offering an e-book copy of Figs in PDF or Epub to a commenter on this post as an extra wee prize.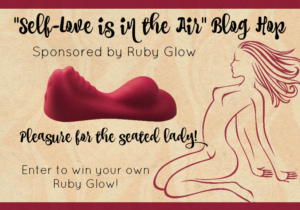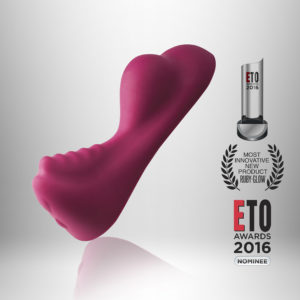 Also I'm delighted to say that this week's Kink of the Week is Masturbation –
so if you still haven't had your fill of self love, click on the lips for even more!