Inspiring shame free self love!
Hi, I'm Tabitha Rayne, a Scottish Sextech designer and erotic writer.
How do you want to explore your sensuality today?
I create erotica and invent sex toys to help you feel inspired to explore your sexuality with your mind, body and soul…
…and feel good about it! #OrgasmsForAll
I especially think you'll love this:
Looking for a new sex toy experience?
Enhance your self loving with my new versatile Ruby Glow Blush
*use code TabithaSays for 10% off at checkout
a wee word from me… your friendly neurodivergent sex toy designer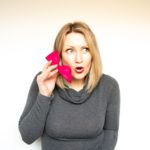 I can't believe there's still so many taboos surrounding sex and pleasure – and how we still feel shame about self love! Here's your permission to think about yourself in a sexy way… even if only for a little while…
You'll find some really raunchy stuff in here so let's stick to adults only please!
love Tabitha x x x
If you'd like more frequent chat and updates from me, including news of my sex toy shenanigans, please sign up for my newsletter here – you will be able to see previous issues there too.