The Ranger's Rules
By Lily Harlem
Why hellooo! I am delighted to have another fabulous guest today. The spectacularly sexy writer, Lily Harlem, is here to tell us all about her new book, The Ranger's Rules. Lily and I have shared many heart-to-heart and glass of wine together and she is one of my all time favourite erotic authors (and bosom buddy) – if you haven't read any yet, now's your chance!
Take it away Lily-loo! x x
Inspiration…now there's a word. Anyone in the creative game, like my bestie Tabitha here, will know that it comes from many parts of life. It can be a big thing or a small thing that sparks a story.
For example, my ménage a trois novel SHARED was inspired by a tiny advert in the local paper – Room to Let, Wanted, Girl to Share – and my dirty imagination took that advert literally and a s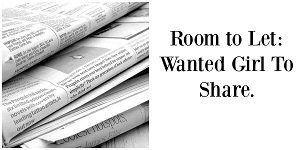 tory about two guys wanting to share one woman (in every sense of the word) was born.
The Ranger's Rules however was inspired by something much bigger, and that was a once in a lifetime trip to South Africa a few years ago. Mr H and I planned it with precision. He particularly wanted to go on safari, I wanted to climb Table Mountain and see the Winelands. We did it all, it was truly incredible, but the safari…well that really was like being in another world.
The plains were vast and wild, precarious and breathtaking and as I snapped away with my camera I knew a story was going to come out of it. How could it not? The environment was so unique, it held a dangerous beauty, and I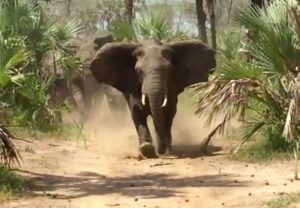 knew that without our trusty ranger we'd be lion dinner pretty damn quickly! We had a hair-raising moment with a herd of elephants who decided they didn't want us around and I've included a similar scene in my story (which I loved writing!). I also got to learn so much about animals I'd never heard of, funeral birds, honey badgers, servals – all of which are in the book.
I really hope you'll check it out, and if so feel like you've been on a mini trip to South Africa.
Where am I off to next? Well, that's to Scotland to visit Tabitha, [and I cannae bloody wait! T x x] I can only imagine what kind of story will be inspired by those few days of madness and mayhem.
Thanks for reading.
Lily x
PS – sign up to my newsletter to get a FREE ebook.
The Ranger's Rules – Information
When she arrives at a remote game reserve in South Africa to work on her next project, wildlife photographer Casey Summers is more than a little annoyed that the only ranger available to escort her during her visit is gruff, ruggedly sexy Rhett Dawson. More irritating still, she is informed that for her own safety she will be required to stay with Rhett at his lodge.

Matters soon come to a head when Casey disregards one of Rhett's rules and endangers herself in a risky attempt to get the best possible photograph, and before she knows it she finds herself over his knee for a long, hard spanking. When her reckless behavior continues, Casey quickly discovers that Rhett is more than ready to bare her bottom and punish her even more thoroughly.

Though being chastised in such a humiliating fashion infuriates Casey, she cannot deny her body's reaction to Rhett's stern dominance, and when he takes her in his arms and shows her what it means to be properly claimed and mastered she is left utterly spent and satisfied. But when a vicious band of poachers puts Casey's life in danger, will Rhett be able to protect her?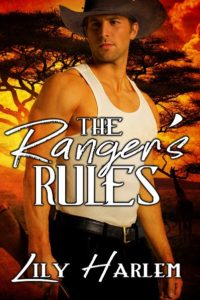 About Lily Harlem
Lily Harlem lives in the UK and is an award-winning author of sexy romance. She writes for publishers on both sides of the Atlantic including HarperCollins, Totally Bound, Pride, Evernight, and Stormy Night Publications. Her work regularly receives high praise and industry nominations.
Before turning her hand to writing Lily Harlem worked as a trauma nurse and her latest HarperCollins release, Confessions of a Naughty Night Nurse draws on her many experiences while nursing in London. Lily also self-publishes and The Silk Tie, The Glass Knot, Cold Nights, Hot Bodies, Bite Mark and Shared have been blessed with many 5* reviews – all available on Kindle Unlimited.
If you love sporty romance don't miss Hot Ice a seven novel 5* series about those sexy bad boys of the ice all available on Kindle Unlimited and the first book FREE when you sign up to her newsletter. And also check out Formula One themed novel Accelerated Passion and sexy soccer story Scored.
Lily writes MF, MM and ménage a trois, her books regularly hit the #1 spot on Amazon Bestseller lists and Breathe You In was named a USA Today Reviewer's Recommended Read of 2014. Her latest MM novel is Dark Warrior and you can grab Part One of her MM series Caught on Camera  for FREE!
Lily also co-authors with Natalie Dae and publishes darker plot lines and suspense under the name Harlem Dae – check out That Filthy Book which has been hailed as a novel 'every woman should read' and is available in book stores nationwide. The Sexy as Hell Trilogy, a critically acclaimed boxed set, is available on Amazon and KU.
One thing you can be sure of, whatever book you pick up by Ms Harlem, is it will be wildly romantic and deliciously sexy. Enjoy!
Visit Lily's website for more details of her other books or her Amazon Author Page. Subscribe to her newsletter to get a FREE ebook and be the first to hear of new releases, and if you enjoy Facebook hop on over there and say hi!
Find your next great read…
Lily's Links
Website http://www.lilyharlem.com/
Blog http://www.lilyharlem.blogspot.com/
Twitter https://twitter.com/lily_harlem
Facebook https://www.facebook.com/profile.php?id=100015536740182
Facebook author page https://www.facebook.com/authorlilyharlem/
BookBub https://www.bookbub.com/authors/lily-harlem
Pinterest http://pinterest.com/lilyharlem/
Raw Talent http://rawtalentseries.co.uk
BritBabes http://thebritbabes.blogspot.co.uk
Google+ https://plus.google.com/u/0/106837751333678531161/posts
Harlem Dae http://www.harlemdae.com
Goodreads http://www.goodreads.com/author/show/4070110.Lily_Harlem