Bad Boy Romance is here 😉
Why helloooo!
Did miss me? Wow, I missed you, I really did! 2 weeks without broadband and a house move has had me filled with frustration. But amazingly, despite my worries, the broadband kicked in on the very day that I HAVE A NEW BOOK OUT! I thought I'd miss sharing the news!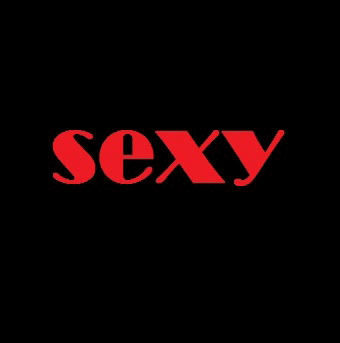 So – here it is, British Bad Boys a big old boxed set of Bad Boy stories by some of your favourite raunchy hot romance authors – hope you enjoy – there's a wee sexy taster at the end x x
Dive into this boxed set of stories written by best-selling and award-winning British romance authors. No one knows British bad boys better than them.
Come and spend time with a dirty-talking London tattoo artist, a Scottish bad boy, a British gangster who won't take no for an answer, and MORE! These men are all hotter than hell and have accents to die for. Whatever your desire, you'll find it within these pages.
Packed full of standalone, steamy stories with no cliff-hangers and happy-ever-afters guaranteed…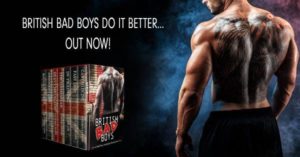 Here's a portion of my story, The Gamesman
On a walk up the forest glen, Harriet has stumbled and fallen through the trees where Archie MacDonald, the Bad Boy of the Highland Games is wielding his axe…
"I'd be careful how you spoke to me, lassie, up here, all alone, just you an' me." He took a step towards her and Harriet resisted the urge to flinch. Instead, she gritted her teeth and stood as tall as she could.
"What do you mean by that?"
Their gazes locked and Harriet's chest burned with the recent winding and the effort to keep her breathing steady.
Archie Macdonald stepped even closer and reached up to her jaw and grabbed it in his calloused hand.
"Just be careful," he said in a menacing whisper and let go of her, knocking her face slightly to the side. "And you might want to sort yourself, your tit's hanging out."
What?
Archie turned, slinging the axe over his shoulder and Harriet grabbed at her top and looked to her chest where indeed, her tit was actually hanging out. Oh my god, could this get any worse? Her jumper must have caught in more than one place and torn practically off her body. For fuck's sake. How on earth did her bra get involved? As she tried to unhook bits of branch from her clothing and hoist her boob back into place, she couldn't help but notice how hard her nipples were. She'd been trying to deny the effect this terrible man was having on her but the truth was, she was hot for him. Her body betrayed her. The warmth that had been spreading though her belly was now a furnace between her thighs. She touched her face where she was sure she'd feel the imprint of his touch.
She'd never had such a feral reaction to another human before. It was like a pure animal instinct had taken her over. She was like a cat in heat. There was something highly charged and erotic about being a dishevelled damsel in distress, with nobody to hear her cries. Her pussy clenched at the thought and the familiar cracking rhythm started up again.
Thwack, thwack thwack. Though this time she could watch as Archie Macdonald expertly spliced huge logs with his back turned towards her.
He'd cast a spell all right. If she could have got away with pushing her fingers into her knickers right here and frigged herself off, she would have done it. He'd awoken a side of her that had long since been gone. It was thrilling and frightening and this urge to be sexually satisfied, by this man, was killing her. Deciding that the best thing to do was probably keep quiet, Harriet rested against the tree for a bit to gather her thoughts. As she watched the muscles in Archie's back ripple and flex through his tight t-shirt as he swung the axe, the adrenaline that had flooded her body started to ebb away, leaving a tremble in its wake.
He was quite the lumberjack, in his dirty torn jeans and white t-shirt that perfectly showed off his honed body. It was almost too clichéd.
She watched as he kept lifting up logs to split and throwing them onto the pile to his left. His limbs swung in that cocksure way of a person at ease in his own physicality. Beautifully lubricated joints working in perfect unity with the muscles and bones surrounding them. The flex and glide of flesh beneath clothing and muscle beneath flesh. She was actually salivating as her eyes skated across his torso, then his ass, taking in the shape of his peachy cheeks, oh how she'd love to run her hands round and down into the waistband, and cup those perfect globes, feeling for the dip at his hip when he thrusted.
He flung a split piece of log but instead of picking up another straight away, he turned and caught her staring once more.
"Like what you see eh, lassie?"
Harriet rolled her eyes, more at being caught than his egotistical response.
"Actually I do." She didn't know where her bravado was coming from but she knew for sure that she wanted him. She wanted to feel that ass for real. She wanted to open her legs wide for him, right here in this forest and let him feel how wet she was for him.
And there you have it! Why not treat yourself the the full collection right now 🙂
Hopefully it won't be so long until my next post!
Lots of love
Tabitha x x x